We go the extra mile for our veterans.
You've certainly done that for us.
Our mission is to provide the most compassionate and comprehensive treatment for veterans suffering with lymphatic, wound, and circulatory disorders. From customized treatment to in-home set-up and ongoing support, we are there for you every step of the way.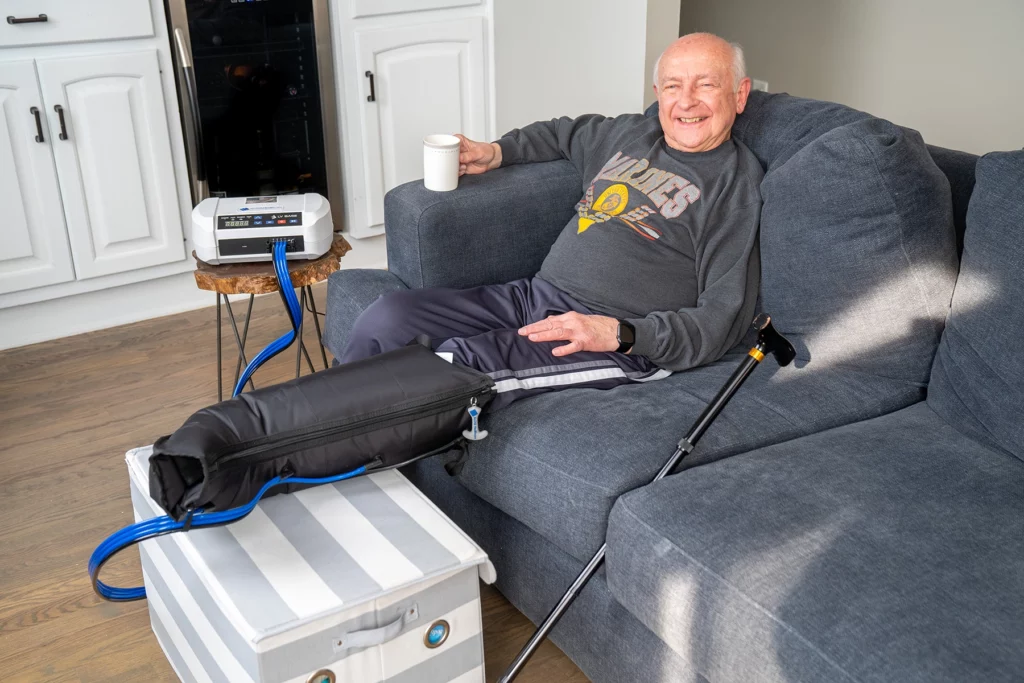 Pneumatic Compression Devices (PCDs) are doctor prescribed and covered by the Veterans Affairs Hospital.
FSS:
V797D-50487 

DUNS:

557464257

VA Healthcare Providers: To initiate a VA order, please submit a completed consult to your Prosthetics Department, including product specific information.

Example:
Veterans Name:__________
Vendor Attention:  BioTAB, no substitutions
Product Description: BioTAB Lymphedema Compression Pump
Garments: Upper or Lower Extremity – Left, Right, or Bilateral (2)
To contact a BioTAB representative or for general questions, please call (800) 464-4798
or
Please complete the form below and a BioTAB representative will contact you directly.